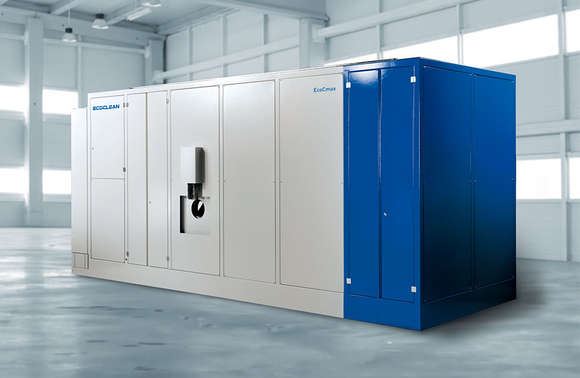 EcoCmax – Extensively equipped for various applications
EcoCmax is a highly efficient cleaning system that offers two outstanding characteristics:

Extensive equipment for a wide range of applications
EcoCmax is a single-chamber aqueous cleaning system. A 3-stage cleaning process, including drying, takes place in the vacuum-proof work chamber. The set-up of the cleaning program can easily be adjusted to accommodate the degree or type of workpiece contamination. Whether for removing persistent dirt or fine cleaning, the flexible application of spray washing, injection flood washing (IFW) and ultrasonic cleaning – individually or in combination – ensures the cleanliness of parts in all cases.

High treatment performance of the cleaning media
Furthermore, the consistently high treatment performance of the cleaning media is outstanding. The filter system and cascade guidance can be flexibly adjusted by the operator. The system provides a consistently stable bath quality and thus reliable cleaning results.