EcoCservice For Industrial Cleaning Systems –
Anytime and anywhere
With EcoCservice, Ecoclean offers a comprehensive service for all industrial cleaning installations – beginning with the design and continuing to the implementation and far beyond. A complete servicing program, tailored to your individual requirements for industrial component cleaning, accompanies your machine throughout its life, ensuring it maintains its value. We provide support in the planning of new production lines and improve the reliability of your Ecoclean machine thereby helping optimize your production process.
With decades of experience and comprehensive knowledge of industrial cleaning technology, the Ecoclean service team is customer-orientated and focused, allowing you more time to concentrate on your core business.
Intro Text
Consulting & Engineering for efficient component cleaning
Superior technology and performance as well as high consultancy and planning competence are competing with Ecoclean's differentiation of industrial cleaning technology. We offer personal advice on the entire cleaning process and work with you to develop customized solutions that are adapted to suit your needs.

In addition, our worldwide technology centers offer a range of possibilities for running cleaning and deburring trials with original parts simulating real production conditions. This is a significant advantage when selecting the appropriate system and process technology for component cleaning. Test results obtained in our centers are the most reliable approach for an optimal solution.

Take advantage of our experience in industrial cleaning technology and our technology centers with suitable cleaning equipment for any cleaning task - worldwide. The result: an optimum cleaning process for component cleaning!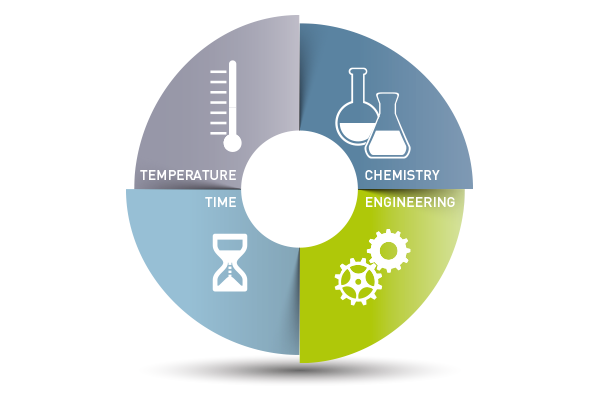 Engineering & Technical Consulting
On call – always available for you and your cleaning equipment
Specialists, trained in industrial cleaning technology, are at your disposal, free of charge, to answer any questions. Even if an on-site consultation is needed, the Service Help-Line provides diagnostic support aimed at finding the fastest possible solution.


The EcoCservice Help-Line is available on working days from 8:00 a.m. to 5:00 p.m. We do, however, offer a service contract with a 24 /7 Help-Line included in our partner program (where available). The EcoCservice Help-Line provides round the clock support for:
fast and easy assistance
high availability of your cleaning equipment
an effective and cost efficient service program
Remote diagnosis for problems with your cleaning equipment
Our experts support you in keeping your cleaning equipment running with their extensive product knowledge. The Ecoclean remote immediately gets your installation moving again when it breaks down; fault analysis takes place in real time. With your approval our experts login to your installation and diagnose the problem.
The EcoCservice Help On-Line is a breakthrough with its ease of use. It provides:
faster fault analysis in case of a break down
optimal equipment availability
increased efficiency of your cleaning equipment
Helpdesk
Our goal is to deliver on time every time!
It is, of course, natural that individual parts suffer from wear and tear. Ecoclean produces and supplies a comprehensive number of original replacement and spare parts for your cleaning equipment which helps maintain production. You can rely on the quality and reliability of Ecoclean cleaning systems: all parts are genuine Ecoclean parts and are readily available from stock.
EcoCservice offers:
Consultation in the selection of spare parts
Start-up kits for new industrial cleaning technology installations
Custom-made individual spare parts
Original replacement and spare parts
Fast worldwide delivery
Guarantees with all spare parts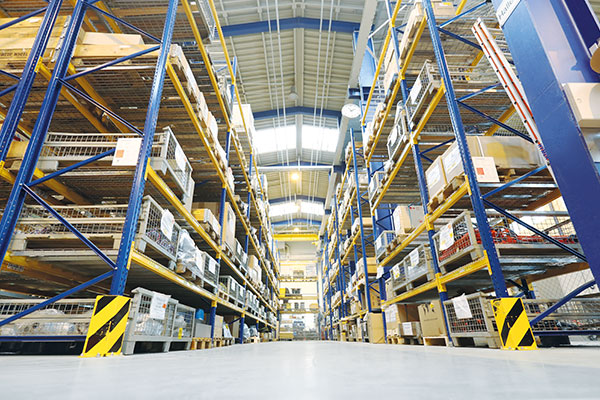 Spare Parts
Inspection, Maintenance and Service Contracts for your cleaning equipment
Regular maintenance of your cleaning system ensures optimal productivity. As a specialist in industrial cleaning technology and a manufacturer of innovative cleaning installations, Ecoclean attaches great importance to consulting with its customers - even after purchase..

To ensure that your cleaning equipment always runs as well as possible, we offer extensive maintenance and individual service contracts. In this way you safeguard both the performance and value of your installation.
Standard maintenance contracts for cleaning equipment
There is never an optimal time for installation breakdowns – for inspection and maintenance there is! The Ecoclean service team keeps an eye on the maintenance of your installation and arranges appointments with you well in advance. A service contract, tailored to your specific requirements, provides the basis for continuous installation maintenance. In this way, we offer you regular, dependable maintenance with transparent costs.
Individual partner programs for cleaning equipment
As an Ecoclean partner you can take advantage of customized service contracts, which are offered in three categories: Silver, Gold and Platinum. Initially, we provide you with an analysis of your expected service requirements. Furthermore, once the contract has been finalized we continue to remain flexible: service extensiveness and contract length can be adapted at any time.
Benefit from our partner programs:
a flexible answer to your needs
for complete cost control in predefined service levels
to save on service and repair costs during the entire life of your cleaning equipment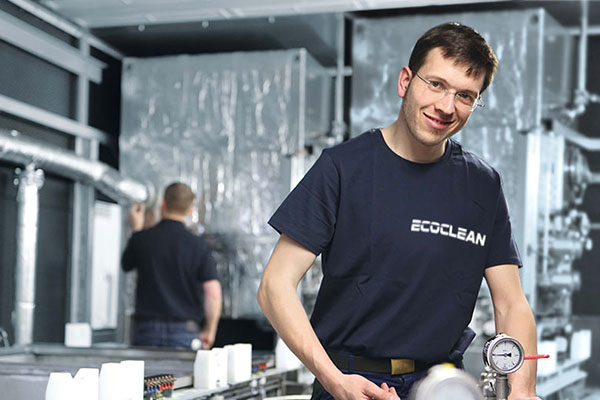 Inspection & Maintenance
Modification of Your Cleaning Equipment
Upgrading your cleaning equipment: We are continuously developing our range to further increase productivity. This, in turn, allows you to increase the quality of your product and improve the entire production system.

By keeping in regular contact with you we will professionally advise you on new developments for your installation. We check existing cleaning equipment and bring it up to date with the newest technical advances. All this in order to ensure production increases and cost reductions are maintained during cleaning of parts.
Get the best out of your cleaning equipment and react to:
new application conditions
capacity increases
changed specifications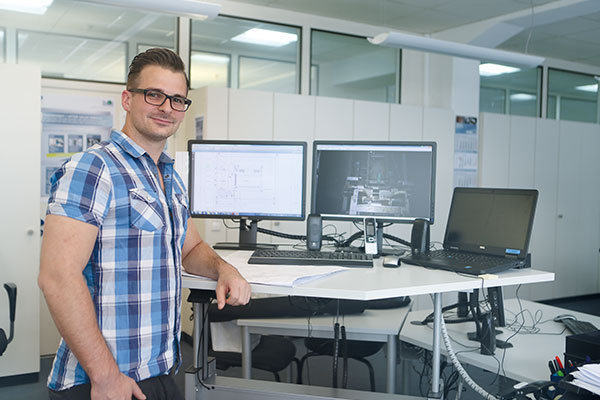 Modification
Energy Efficiency in Component Cleaning Mission
A key factor in reducing unit costs is the use of energy-saving potentials as identified during the production stage and also in industrial parts cleaning.

EcoCenergy is a new service offered by Ecoclean that identifies potential savings for your industrial cleaning systems that if implemented will mean savings of up to 35% for your industrial cleaning technology.
Power consumption with full load production
Power consumption with partial load production
Power consumption in standby mode
Power consumption of individual units of the cleaning system (e.g. high-pressure pump, booster pump, and SKV)
Analysis of individual stations of the cleaning systems (especially partial operation/standby/weekend mode)
Analysis of installation and manufacturing process (e.g. buffer zones)
Analysis of workflow
Inspection of machine heating and cooling
Inspection of machine insulation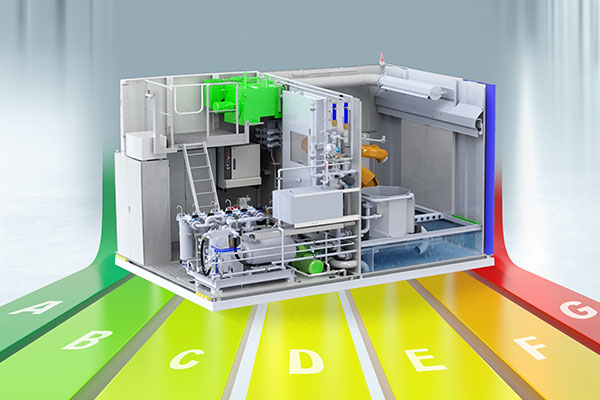 EcoCenergy